Views
From Griffith City Band
Griffith City Band is a community concert band based in Griffith, NSW for brass, woodwind and percussion players of all ages.
Our activities include:
Building, educating and maintaining a junior and senior band programme, that serves the community through public performance, supports civic events, and volunteers to support other community organisations
Hosting free and cost-based workshops open to school students, local and regional residents.
Providing volunteer tuition and program guidance to form, maintain, and band programmes in public schools.
Providing a low-cost venue to the public for for the purpose of teaching and creating music.
Supporting disadvantaged families through providing low cost purchase, or free loan of musical instruments, and matching student requirements with suitable service providers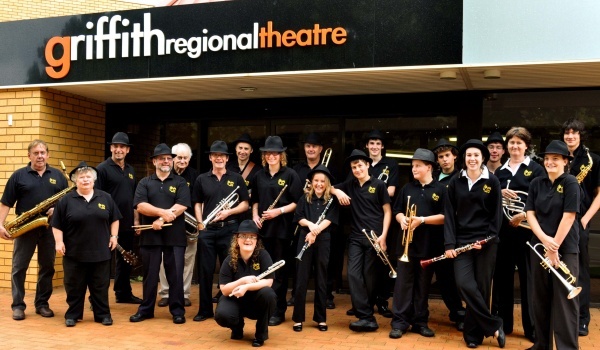 News

Banned Issue 2 - GCB Newsletter December 2019

Banned Issue 1 - GCB Newsletter November 2019

We are always keen for new players of any skill level. Learn more about joining the band.

We run bands for school aged beginners, adult beginners, as well as more advanced junior and senior bands.

We are also active in establishing and running school band programs.